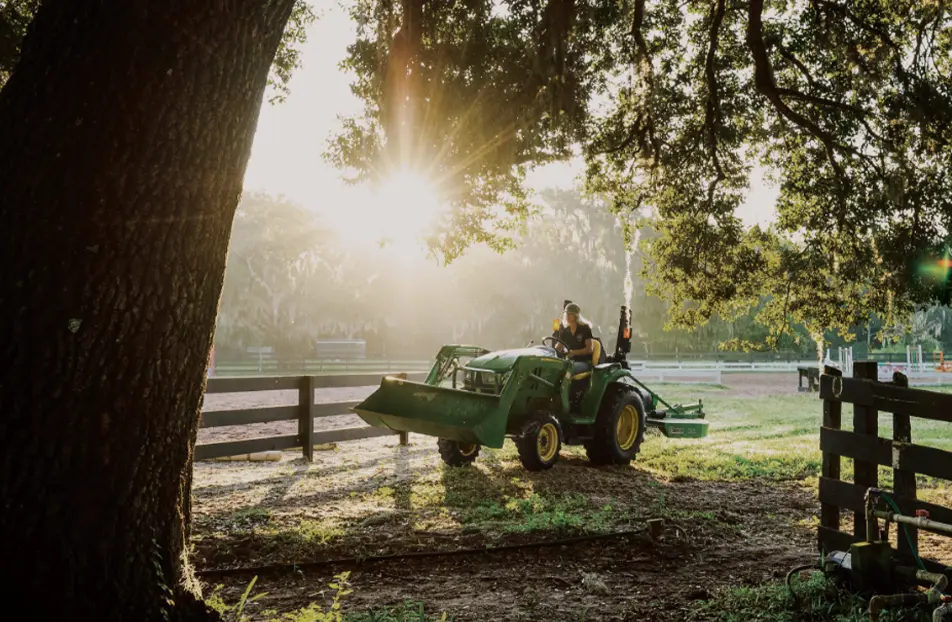 Build Your Own Custom Equipment Package
Now you can get exactly what you need online. You can customize your Gator, Mower, or Compact Tractor with the accessories, attachments and implements to design your own package to match your property or work requirements! Click below to get started building your custom package today.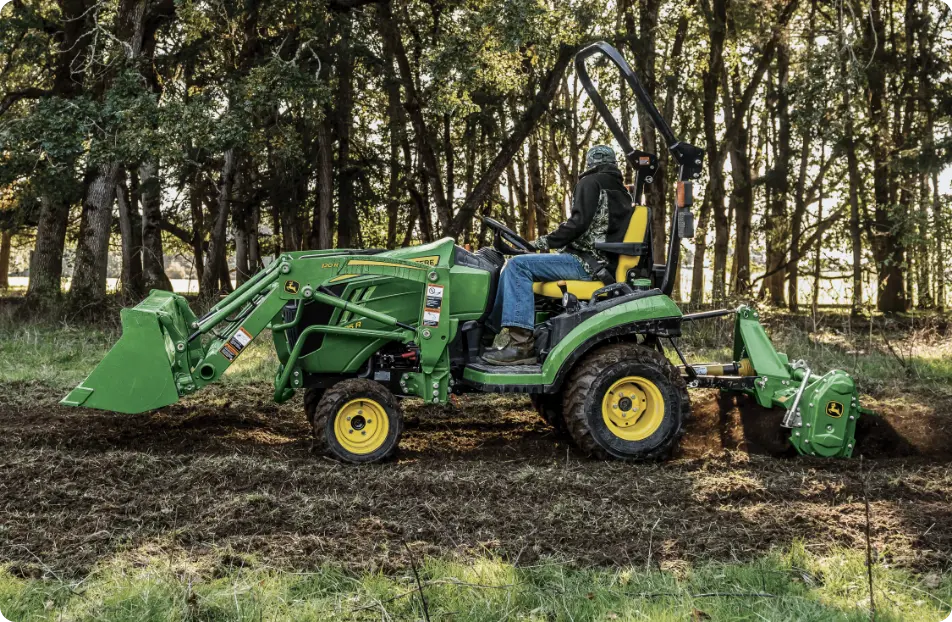 First Time Buyers
Tractor-Buying Begins Here.
To help give you the information you need to make the best buying decisions, the tractor experts here at John Deere have put together this guidebook.
10-Year or 2,000 Hour Engine and Powertrain Limited Warranty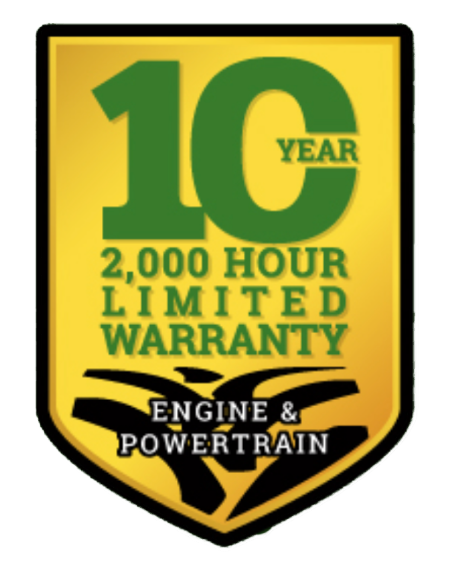 Get Smith Tractor's Exclusive 10-Year Limited Warranty on New John Deere Compact Utility Tractors
HOW CAN WE HELP YOU TODAY?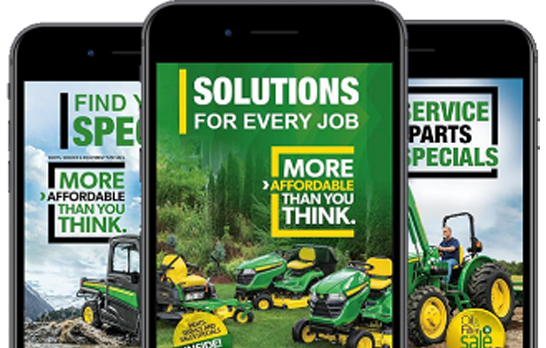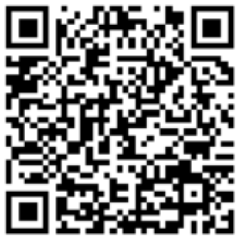 24/7 Access to the Customer Portal

Be the First to Know about Sales and Specials

Stay on top of Maintenance with Easy Service Scheduling
Welcome to Smith Tractor Co.
First-Time Buyers Tractor-Buying Begins Here
At Smith Tractor Co., your trusted local John Deere dealer, we aim to provide you with all the essential information you need to make an informed buying decision. We understand the importance these machines will have on your business, farm, or land, and we want to assist in any way possible. That's why our tractor experts, backed by decades of John Deere experience, have compiled this comprehensive guidebook for your first time buying a tractor. With locations in Alabama and Northeast Florida, our teams are ready to assist you with your first tractor purchase. Contact your local Smith Tractor Co. for more information about buying your first tractor today.
How Can We Help You Today
Whether you're dreaming of a custom-built John Deere tractor, need new filters for your tractor, or are searching for special offers, Smith Tractor Co. wants to be your go-to for all things John Deere. Our team is ready to assist those considering finance options by working directly with John Deere Financial to secure your new equipment with a plan that works for you. And if your current equipment needs servicing, schedule an appointment with our experienced technicians. Follow the links below, or contact your local Smith Tractor Co. with any questions today.
New John Deere Equipment
Smith Tractor Co. is a full-line John Deere dealer equipment tailored to meet all your needs. Whether for commercial mowing, home and garden maintenance, or more heavy-duty jobs requiring utility vehicles and tractors, we are here to help you find the exact equipment you need. For small-scale needs, browse our wide selection of compact utility vehicles and tractors. Check out our Large Ag and Construction & Commercial Equipment (CCE) for more extensive agricultural or construction tasks. And if you're having any trouble finding new equipment, contact our team today.
Used Equipment: Farm Equipment, Agriculture Equipment & CCE
Interested in running your operation smoothly without investing in brand-new equipment? Explore our wide range of pre-owned farm, agriculture, construction, and commercial equipment (CCE). Each component is comprehensively inspected and serviced, providing you with John Deere dependability without the brand-new price tag. Our used equipment inventory features John Deere and top brands like KMC, Kubota, Grasshopper, and more. If you have trouble finding the exact equipment you need, contact our team today, and we'll help you find a budget-friendly solution for your operation needs.
© COPYRIGHT 2023 SMITH TRACTOR CO. EQUIPMENT - ALL RIGHTS RESERVED| Privacy Policy | Powered By